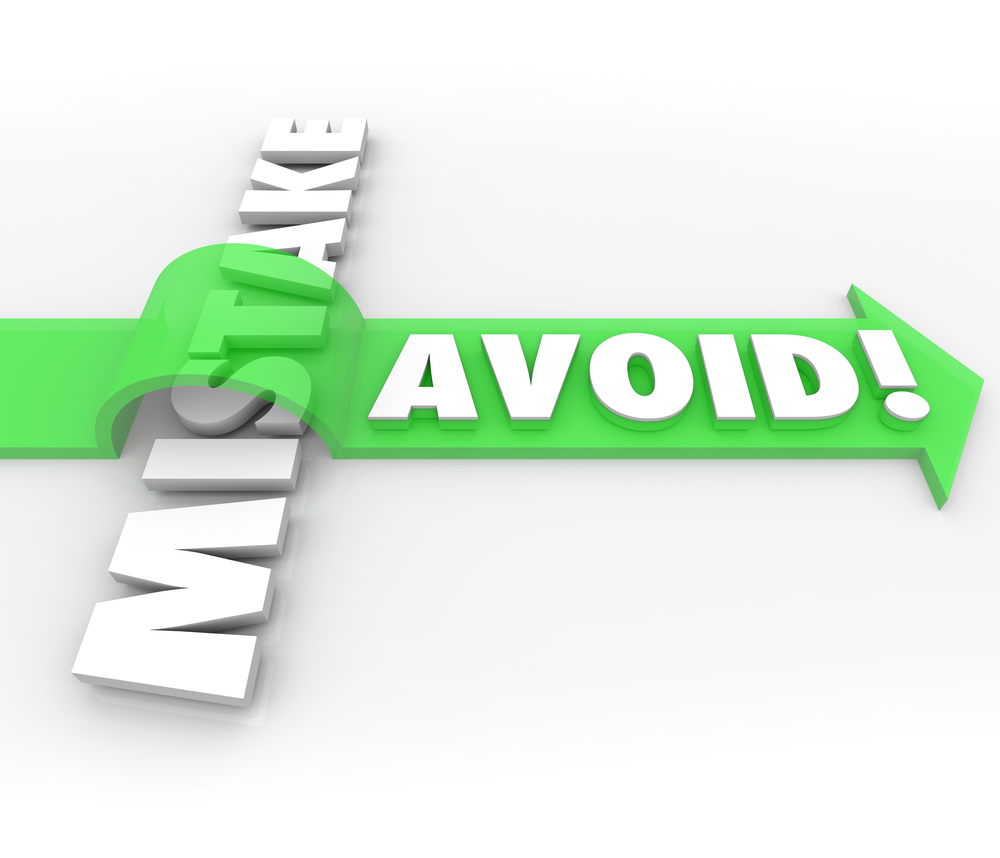 08 Mar

3 Common Mistakes When Choosing A Dental Marketing Agency In Texas

Operating a business regardless of sizecan be an overwhelming burden. There are pitfalls around every corner, unexpected variable and risks that can prove detrimental to your survival. It's no surprise that a little over 30% of businesses don't even make it a year in business before folding.

If you want to beat those odds in your dental practice, you have to develop a sound strategy in all areas of your business.

One of the areas most companies hit a brick wall on is marketing. It's understandable since marketing encompasses many complexities and methodologies for creating a solid marketing plan.

Most companies will outsource this area of expertise to consultants from a reputable dental marketing agency. To help develop their game plan and reduce the burden of a larger payroll. 

In fact, just over 46% of dental practices in the U.S. alone outsource their dental marketing. Marketing agencies. that can specifically focus on dental industry specific aspects of the marketing strategy. Outsourcing makes better sense, but only if you choose a good dental marketing agency in Texas.

When choosing a digital marketing agency in Houston to handle your digital marketing, branding, and SEO/Lead Generation. Make sure you don't make one of these top 3 mistakes that can cost your practice new patients and more.
Mistake 1: Falling For The Sell And Not The Substance
It's very easy to masquerade substandard service and formulaic generalized SEO with a manipulative and glitzy sales pitch. Falling for the sell is more common than you might think and you should always buy into the mantra "believe none of what you hear and only half of what you see." Simply put, ask for references, do your own homework with the results they claim to have given other clients. Any dental marketing agency in Texas that is worth their word will have real, genuine references. 
But what if they flash up a neat video, toss around some technical abbreviations and have fancy offices, doesn't that mean they are good at dental marketing?
Let Us Burst That Bubble Right Away—It May Just Mean They Are Great Actors
Dental marketing agencies that put a lot of money and fluff into their sales presentations aren't always going to deliver on their grandiose promises. Just use your logic when thinking this through. Every agency is going to have limited amounts of resources—how they allocate those resources speaks volumes about the service level you can expect and where their priorities are.
For example, at SiteJab we allocate about 80% of our resources to servicing clients, 15% to sales and 5% to office management. That tells you that we are centered around servicing the clients we have. Why?
Because if we provide excellent and dedicated service to our clients, they are going to talk about us, they are going to refer us—essentially they are going to do a lot of the sales process for us.  
Take the flip side of that and look at an agency that allocates 80% to sales 15% to clients and 5% to the frontoffice, and that tells you that agency is all about closing deals, getting paid and then moving on. They aren't going to focus on your account as you would expect because they simply don't have the resources and don't value your continued business. That's a huge red flag up frontand we are not about that business model. 
We Build Brands and Grow Patient Bookings By Building Relationships And Cultivating Trust
To do that requires us to personally connect with a client, their ideas, their values, and their mission. So we seek out clients that match what we are looking for in clientele. We focus on the qualityof clientele rather than quantity because we want to make sure that we have clients share values that we can personally be vested in. 
That being said, our advice is to choose a dental marketing agency in Texas where service is the bedrock of their foundation.  Real agencies don't dazzle you with their secretive methods and knowledge, they share it with you with full knowledge that you could do it yourself—but that's not the business you want to be in; so we focus on what we do best so that you can do the same.
Mistake 2: Falling For Pitches That Promise Miracles And Exclusive Methods
Picking right up from the last paragraph—dental marketing is no secret it just takes time like anything else. Simply inform your patients, do what you say you can do, and do it right. That's the core right there. The marketing side of that simply needs to represent those core tenets through creative content, engaging advertising, and social media connections on a personal level. 
Because There Is No Such Thing As "Proprietary Dental Marketing Tactics"
If an agency tries to sell you on this, stand up and walk out— they are lying to your face. It's not creative packaging or branding, it's lies! If there's one thing we hate about the industry is agencies that are unethical. This makes it hard for honest dental marketing agencies in Texas.
Mistake 3: Choosing A Local Dental Marketing Agency Just Because They Are Local
We're not against supporting local businesses, not at all. What we are saying is don't let geographic commonality be the reason you go with a local agency. It won't guarantee you better service, in fact, most times it offers zero advantage. 
SiteJab DDS in Houston can easily manage the marketing for your dental practice in Dallas, San Antonio or even Lubbock. Your results aren't dependent upon local agencies at all. While it's true that in person, face-face interaction is important in business dealings. An agency should care enough about your business to come to you. We regularly invest in sending our account advocates to our clients anywhere in the US.
Now with that being said, you still want to keep your dental marketing stateside. Sure you can buy really cheap generic digital marketing bundles from overseas companies. But they don't know American culture, the dental industry, and just the nuances of how America does business. US-basedagencies will be able to keep your marketing as natural as if it were you yourself handling it. 
Avoid The Mistakes And Contact SiteJab For Your Dental Marketing
Listen, we know dental marketing because we worked tirelessly with some of the top dentists and specialists in Texas for over three years to learn this industry by immersion and find out what they need from a marketing agency. We know what your patients want, we know what dental practices need and most of all we know how to deliver on both. Contact us today to get your practice where you want it to be.